I'm trying to deploy my code onto my testing machine.
Here is a windows guide on how to do this:

However I'm running into a really annoying issue with the workflow.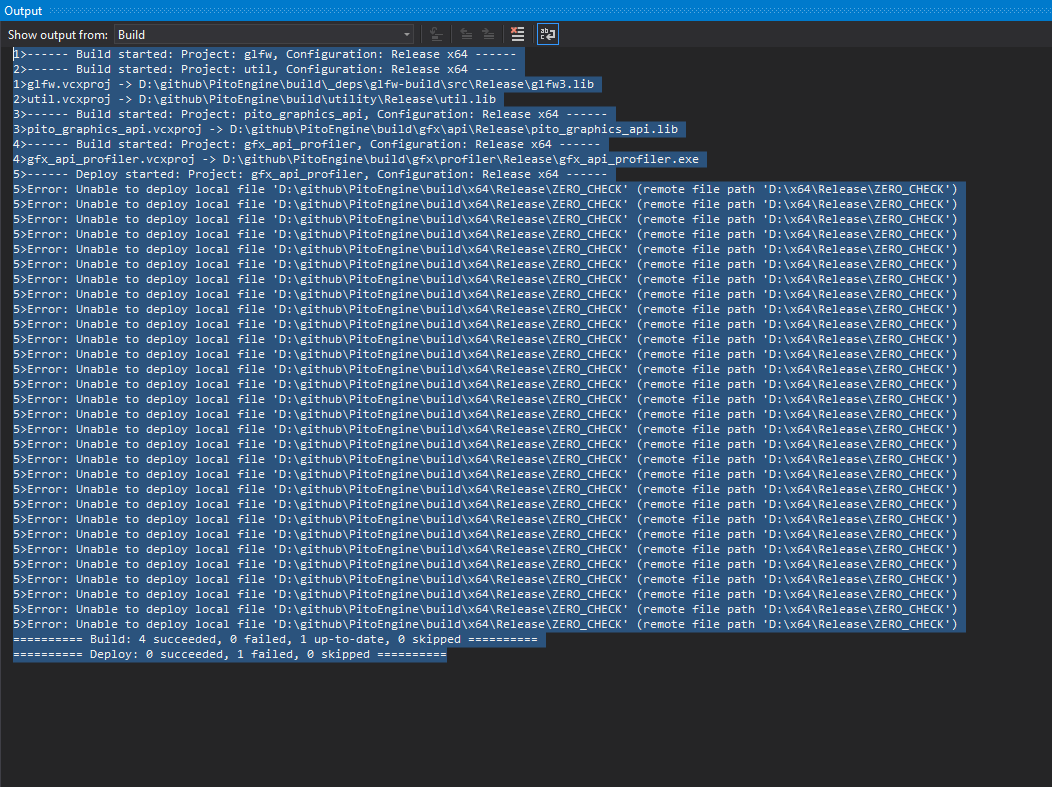 The visual studio solution tries to deploy zero check as well.
Is there a way to use remote deployment with a visual studio solution generated by cmake?
The only workaround I have found is to remove the ZERO_CHECK project temporarily and just reconfigure the project later…