Hi,
Let's suppose I have a project with two subfolders and subPrj1 links libhdf5_D.lib: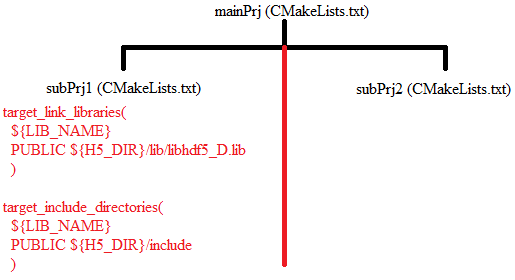 Now I want to link subPrj1 to subPrj2 and use the same libhdf5_D.lib in subPrj2.
What is the "cleanest" way to do that? Do I have to manually link subPrj1 and libhdf5_D.lib to subPrj2 or it is enough to simply link subPrj1 to subPrj2?