Hello,
My 1st attempt at a wxWidgets-3.1.15 installation failed using source directory 'demo'. On 2nd attempt I extracted wxWidget-3.1.5 to directory 'wxWidgets-3.1.15'.
When I reran CMake, it thinks the source is located in the previous installation directory (demo). I changed the source directory to the NEW directory, but it's still pointing at the old source directory which no longer exists. How do I remove the old directory from CMake files?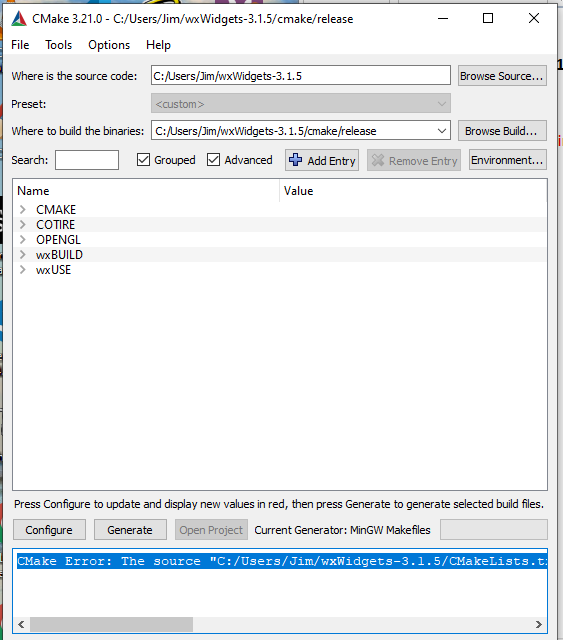 CMake Error: The source "C:/Users/Jim/wxWidgets-3.1.5/CMakeLists.txt" does not match the source "C:/Users/Jim/demo/CMakeLists.txt" used to generate cache. Re-run cmake with a different source directory.