I am using CMake to build POCO, and it suceed.
Then, I want to install it. Befor installation, I want to set the postfix: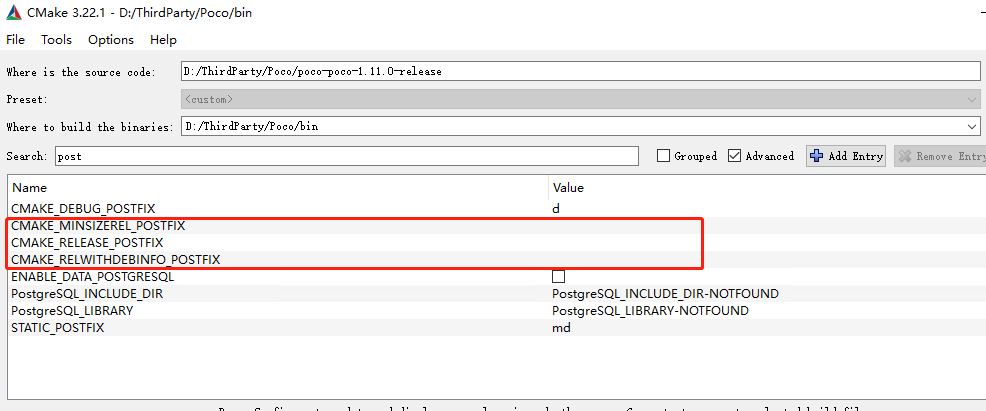 I set CMAKE_RELWITHDEBINFO_POSTFIX as from " " to "rd", then configure again.
The stranger thing is that the CMAKE_RELWITHDEBINFO_POSTFIX automatically change to be " ":
Why this happen? How can I correctly set the postfix? Any suggestion is appreciated!