Hi,
I currently can't figure out how to install an application. Thought with modern cmake it should pretty much only be:
add_exectuable(Test ...) 
install(TARGETS Test)

And that's it. That does literally install everything, all libaries Test depends on (headers, libs, documentation and whatnot), but not the executable itself.
What do I miss here?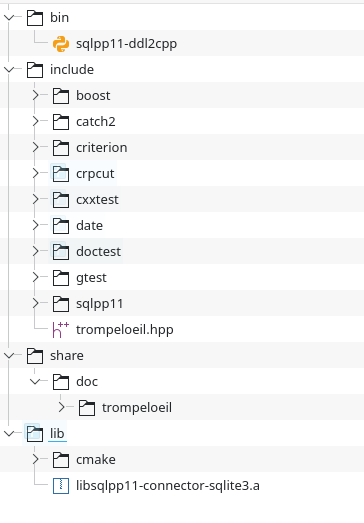 Shouldn't Test.out (or Test.exe on Windows) land into bin? Do I need anymore configuration?
I would be happy if my exetuable install, but as I'm already asking: Is there also a way to just install my executable (and perhaps libaries it needs) rather than literally everything (like headers, documentation, cmake files)?