Recently i updated to the new version 3.16.3 and since then i dont see the complete dialog box. I even reverted to little older version(3.15.5) there too, i see the same problem.
Please refer the snapshot attached for the cmake-gui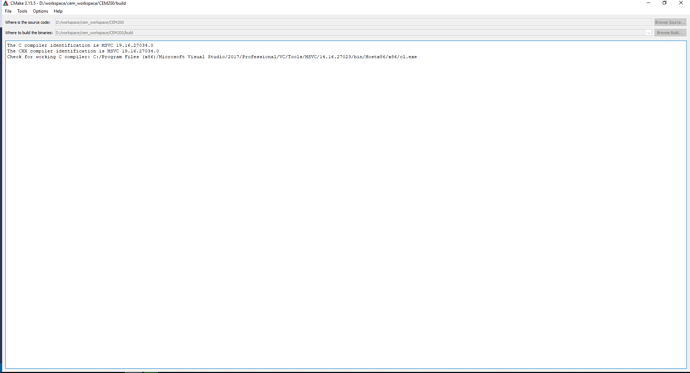 I am unable to select or change the flags from the CMake cache. Please help me to resolve this issue. If you need more details, let me know.
Regards
Raghavendra