Hello,
I am trying to figure out how to include files into my project, that are outside of the project directory. The files structure on the system looks the following: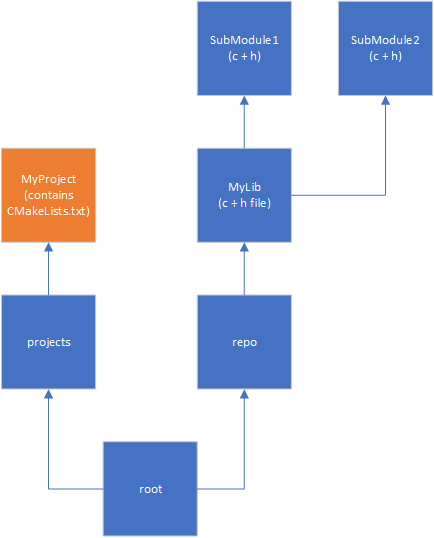 So my CMakeLists.txt is in MyProject dir, while the files directory is in some other, unrelated dir (MyLib). That dir also has subdirectories.
MyProject directory has no source or header files at all.
I would appreciate all help!