Hi, some time ago the CMake Docs site got search broken.
For example, when I search for the install command, the search returns lots of irrelevant stuff: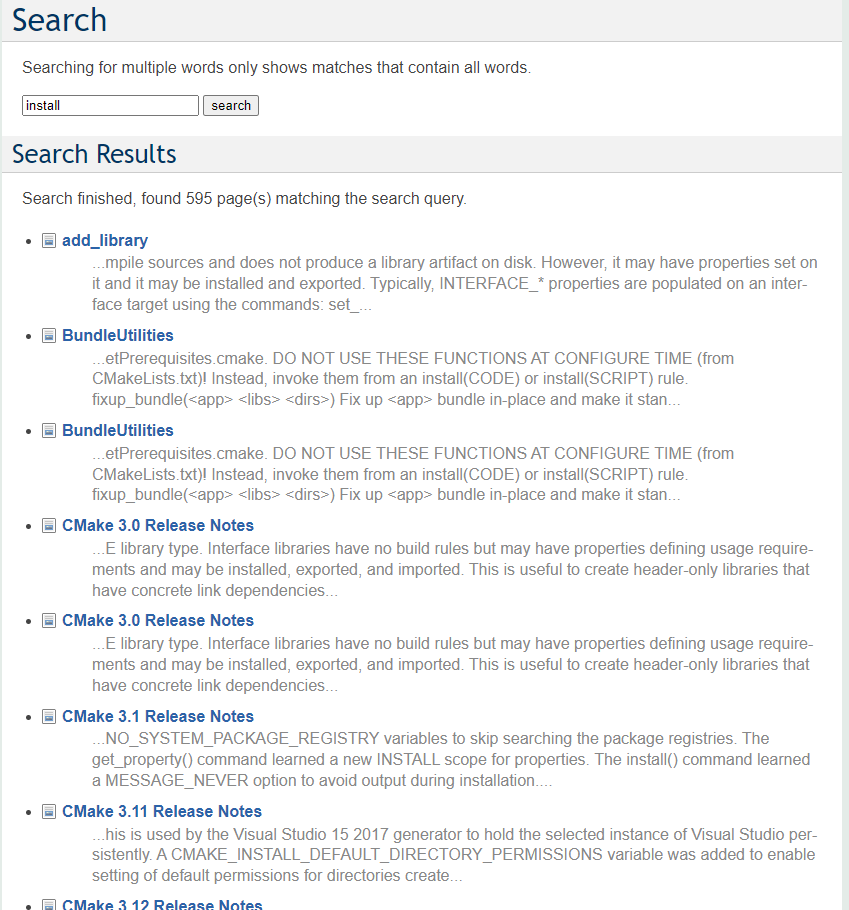 The search returns add_library, lots of Release Notes. And the item I actually would like to be the first one in the search results - is drowned somewhere deep on the page surrounded with lots of garbage.
The search behavior was different approximately six month ago, when I was using search the last time.
Nowdays I have to use google instead of the internal docs search to find what I need.
It would be nice if the docs search got rolled back to what it was before the last updates (approximately as it was six month ago), as now it seems useless.